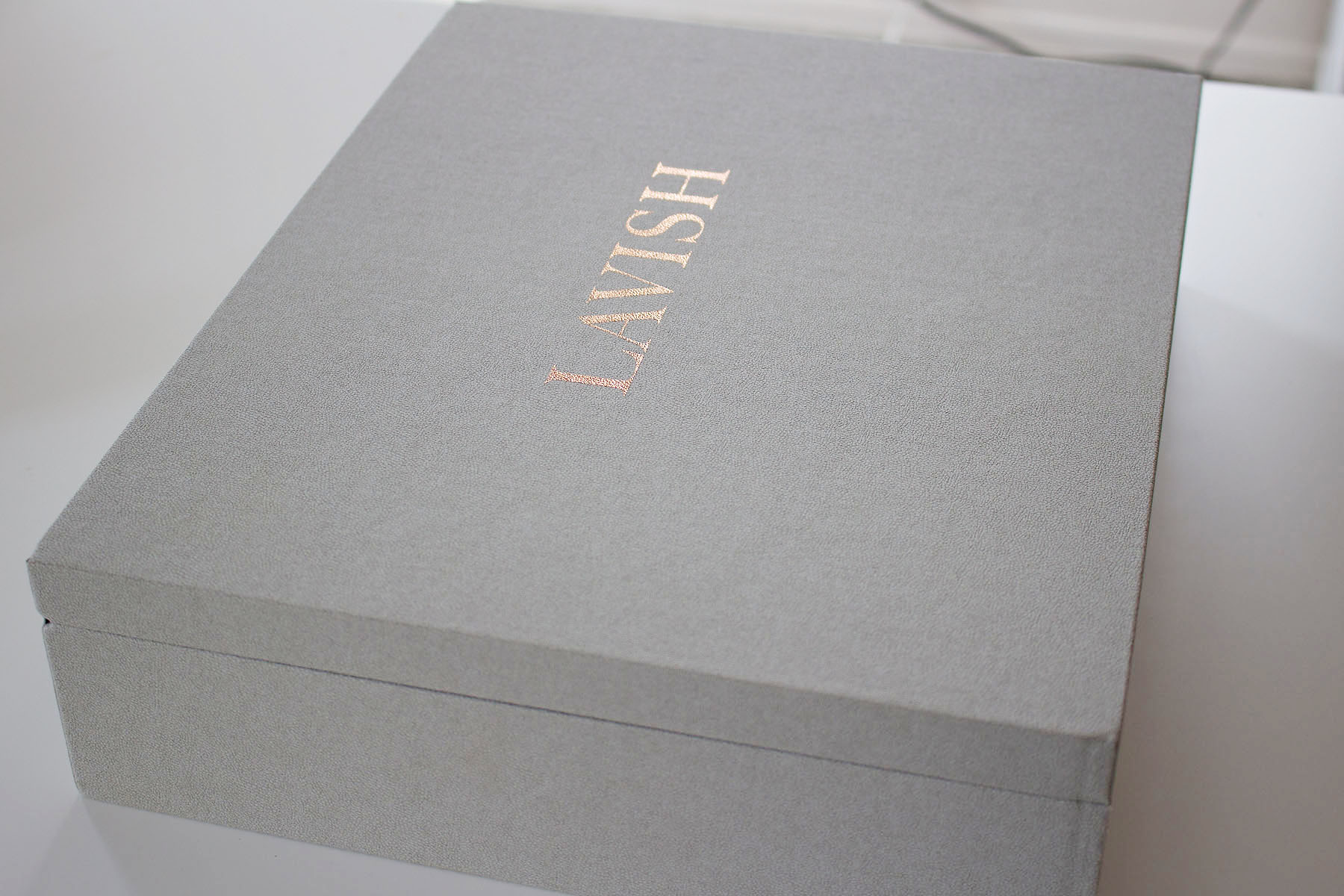 Boudoir Folio Boxes
"Hi! I would love to have a boudoir photoshoot done and I think I want an album to give to my husband."
That's how 99% of my inquiries for my studio start.  But what she doesn't know is that she really wants a folio for herself and a gift album for him. Don't worry, we have you both covered. You're going to fall in love when you see our products in person, but for now...
So what's a folio box? Updated for 2017!
What's inside a folio box?
It will make you swoon. Each of your expertly retouched and printed boudoir photographs is mounted in a beautiful custom cut mat. Each is presented as its own art piece.
Those mats are carefully enclosed in this nubuck-wrapped handmade folio box.
So what do I do with it?
Anything you want.  The matted photos can be framed for the wall, displayed bedside on an easel, tucked discreetly in the box so it's like opening a present every day, or you can even gift a print to someone else (particularly great when you have a beautiful g-rated portrait for your mom or daughter).
I still want an album...
Absolutely. This is about you and we want to accommodate without overwhelming you. We offer the most elegant matted albums in a sexy faux snake skin cover. Each 7x10 is displayed like the work of art that it is. (photos coming soon)
But I really want to give him a little black book type album!
Ahhh... for him. We haven't forgotten about the lucky guy.  We offer gift albums a la carte that are made from the best materials, but are perfectly portable or night-stand-hidable. This way you can get that booty shot for him and the supermodel  beauty shot for you.
Call our Albuquerque boudoir and glamour studio at 866-930-7060 or see more info & a calendar here.
Save
Save
Save
Save